AUSA RSC MECANITZATS is a company founded 30 year ago, with an experienced and professional team very well known in the metallurgical sector specialized in high value added pieces. Our objectives are to offer the best quality with a maximum commitment and professionalism.

AUSA RSC MECANITZATS is placed in a 2.800 m2 facilities factory dedicated to machining all types of pieces in several sizes, using any kind of raw materials and producing large, medium or small series.

AUSA RSC MECANITZATS "know-how" is based in rotational tool machining and metal cutting stock removal CNC machining. We also work with other machining systems to be able to meet all requirements and needs of our customers.

Quality is the strongest point of AUSA RSC MECANITZATS, for this reason we guarantee the inspection of 100% pieces through our established control quality system. We have ISO 9001 Quality Certification.

Also, we have capacity to assembly parts, to apply protection paint, to solder, to design and to build machinery equipment and tools. At the same time, we can manage several manufacturing process stages such as treatment processes or delivery.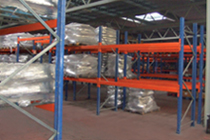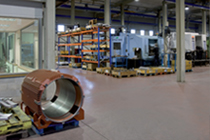 The main sectors we work are:
Industrial laundry and ironing
Electric motors
Railway
Hydraulic compounds
Agriculture and forest machines
Automobile industry
Public works
Textile...